About Advanced Electrolysis Melbourne
Advanced Electrolysis Melbourne is a boutique electrolysis clinic located in Melbourne, Victoria. We're dedicated to helping our clients achieve their hair-free dreams in a respectful, professional setting. 
We specialise in providing one type of electrolysis method, multi-probe galvanic electrolysis, as it's a proven, established treatment that's effective on all ages, genders, skin tones, hair colours and hair types.  
We're proud to be one of only a few clinics in Australia offering an electrolysis treatment method that's truly permanent. 
When commencing any hair removal journey, it's normal to feel a little apprehensive or perhaps even very anxious. We understand the emotional toll that unwanted hair can take and will always treat you with the highest level of skill and courtesy. 
Our electrologists are professional, experienced, and caring. We tailor our treatment plans based on what we know will give you the best results to achieve your goals. 
Although we're a new clinic here in Melbourne, we're experts in our field. We have extensive experience in galvanic electrolysis and it's our expert capability and the level of care we put into our work that sets us apart.
We know that having unwanted hair can really impact your self-esteem and mental wellbeing. For some, hair removal is about convenience, for others, it's a highly emotional experience. 
That's why it's our mission to provide you with best-practice, safe and permanent hair removal in a respectful and caring environment. 
At our electrolysis hair removal clinic, we do everything we can to make you feel comfortable and to deliver results you're thrilled with. Our aim is to listen to your concerns, define the results you're looking for and then make them happen for you. If we could wave a magic wand to get rid of your unwanted hair we would – but we promise this is the next best thing!
Meet Louis (Principal Electrologist)
Louis Tran is the founder of Advanced Electrolysis Melbourne. Having worked in the industry for almost 10 years, he is a highly skilled electrologist with extensive experience in permanent hair removal from all parts of the body and for clients of all genders and ages.
Louis is renowned for his warmth, kindness and his ability to deliver his clients exceptional results. It's this reputation that's built Louis a loyal client following and ensured his services have remained in high demand.
A little about Louis…
After receiving his Graduate Diploma of Beauty Therapy in 2014, Louis joined Permanence, Sydney's premier electrolysis clinic. Here he held the positions of Electrolysis Clinician, Senior Electrolysis Clinician and Clinic Manager.
During his time at Permanence, Louis gained extensive experience in providing permanent hair removal treatments for all parts of the body, working with clients of all genders, ages and varied cultural backgrounds.
While working at Permanence, Louis saw the emotional impact that having unwanted hair can have on a person. From feeling self-conscious when out and about, to not wanting to go out at all, having unwanted hair can be quite devastating. Louis is very sensitive to this fact and knows that hair removal isn't always about looking better at the beach – although this can be a benefit too.    
Louis saw the effect that permanent hair removal had on the way his clients saw themselves and their ability to live fuller, more vibrant lives. This was the catalyst for Louis' passion for galvanic electrolysis. It's why he always listens to his clients and is so careful in his work.
 'I really take great pride in seeing the joy on my clients' faces when they begin to see the results they were hoping for, and in witnessing how this goes on to transform their confidence and happiness thereafter,' says Louis.
In opening his own clinic in Melbourne, Louis is committed to offering the same exceptional level of service to each and every one of his Melbourne clients.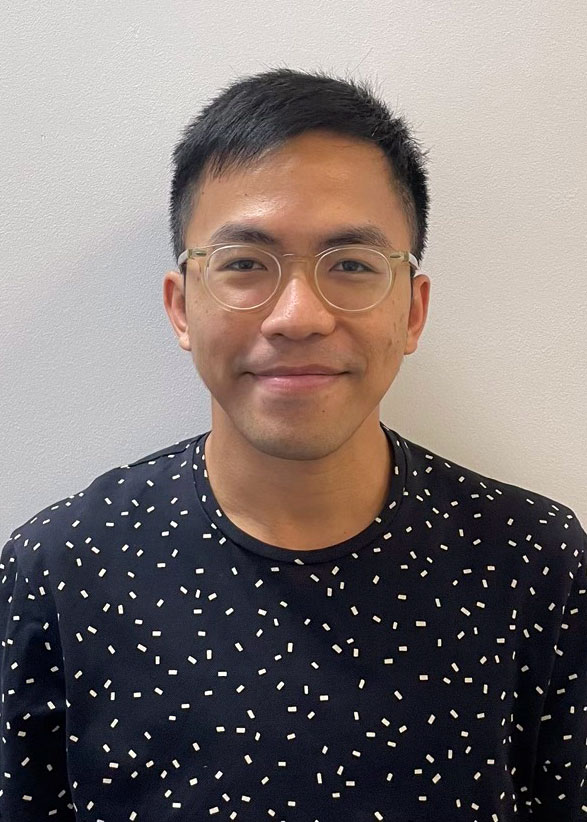 'My clients' comfort, safety, and satisfaction have always been of the highest importance to me. My professionalism, genuine care and experience in electrolysis helped to ensure my clinical expertise was always in high demand in Sydney. I've consistently received very high client satisfaction ratings – a result we're committed to achieving here at Advanced Electrolysis Melbourne.'
Louis Tran, founder of Advanced Electrolysis Melbourne
"I found Louis to be the ultimate professional, patient and caring in his approach. He kept me fully informed of the progress and his communication was both helpful and honest."
"He is also very caring and creates a really comfortable space for his clients."
Book your free consultation
Are you ready to be free of unwanted hair with Advanced Electrolysis Melbourne? 
We look forward to welcoming you to our clinic and working with you to remove the hair you don't want – for good! 
Book your free, no-obligation consultation with us to learn more about the electrolysis procedure, discuss your requirements and evaluate the potential treatment area, as well as to receive an estimate of your electrolysis treatment cost and the number of sessions required.
When it comes to permanent hair removal, you want to be in expert hands.
Conveniently located on Bridge Rd, Richmond in Melbourne, Advanced Electrolysis Melbourne delivers highly effective and safe galvanic electrolysis hair removal treatment to permanently remove your unwanted hair, in a caring and professional setting. 
Electrolysis is the only permanent hair removal method approved by the U.S. Food and Drug Administration (FDA). We're one of only a few clinics offering multi-probe galvanic electrolysis in Australia and we're proud to deliver a proven, established and permanent solution that truly works. 
If you're struggling with unwanted hair, it can affect you on a level far beyond the cosmetic. We're understanding of our clients' emotional journey and want to reassure you that when you choose our clinic, you'll be treated with kindness and respect – always. We care about the details and strive to give you results that make you shine with confidence. 
You'll be treated by expert electrologists who are experienced, caring and gentle. We maintain the strictest hygiene standards. 
We look forward to welcoming you and helping you achieve the permanently hair-free skin you've been dreaming about.
Select one of our treatment categories to learn more:
We're very proud of the transformations we've helped achieve through our electrolysis treatments. Find out what others are saying about our services and why they rave about us…
"I decided to try electrolysis because I wanted a permanent result and laser treatment is just not permanent. I saw Louis for several sessions and he is an expert at what he does. He is also very caring and creates a really comfortable space for his clients. No matter what area you want cleared of hairs, Louis will get you the results that you are looking for. I can highly recommend his services." Elizabeth McDonnell, client.